The lighthouse at the point in Lingua
this is a corner of paradise surrounded by nature and the site of the Museum of the Sea and Salt

The lighthouse at the point in Lingua, also known as the Fanale of Lingua Point, is a functioning lighthouse built in 1953. It is on the southwestern point of the island of Salina.

In the picturesque pond surrounding the lighthouse, a salt plant was built in Roman times, an important historical evidence for the Aeolian Islands archipelago.
Today the Punta Lingua lighthouse has become the home of the Sea and Salt Museum.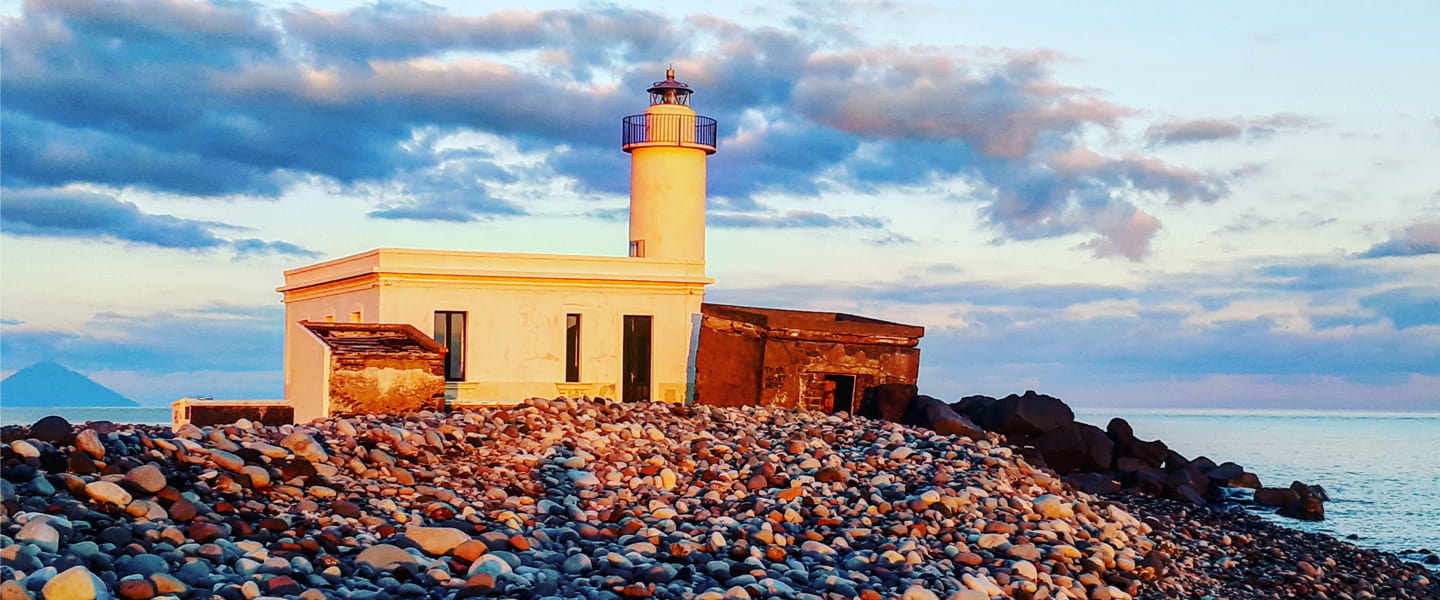 Lighthouse on the point of Lingua
natural reserve and ideal place for birdwatching on Salina
Il laghetto di acqua salmastra che circonda il faro di Lingua è una riserva naturale, da tutti considerato uno dei luoghi più suggestivi dell'isola di Salina.

In questa zona, in passato si trovavano le vasche per la produzione del sale, i cui resti erano ancora visibili nell'Ottocento, testimonianza documentata dal viaggiatore francese Jean-Pierre Houël durante la permanenza alle isole Eolie. Ad oggi, quando l'acqua è limpida, è ancora possibile intravedere alcuni resti dell'antica pavimentazione e dei muri divisori dell'impianto.

Il laghetto di Punta Lingua si rivela essere un luogo perfetto per la sosta di uccelli migratori. Amanti del birdwatching e turisti potranno ammirare numerosi esemplari: aironi, garzette, cavalieri d'Italia e con un po' di fortuna gli incantevoli fenicotteri rosa.
What to do, what to see, where to go to fully experience the spirit of the island...