A boat ride from Salina to discover the island from the sea
A boat ride is the best way to discover the essence of the Aeolian islands. It is the ideal way to appreciate the intense colors of the sea, the cliffs, the caves and the hidden coves the island has to offer. The villages you will see on a boat ride have the white houses typical of this archipelago.

There are many different sea routes boats can take from Salina. These usually leave from the small port in Santa Marina. It is easily reached from Mamma Santina hotel. You will have the opportunity to discover and appreciate the volcanic nature of the island of Salina. The wild cliffs of Scoglio Cacato have beautiful pristine water below and the breathtaking beach of Pollara on the northeastern side of the island are sites you will see on a boat ride around the island.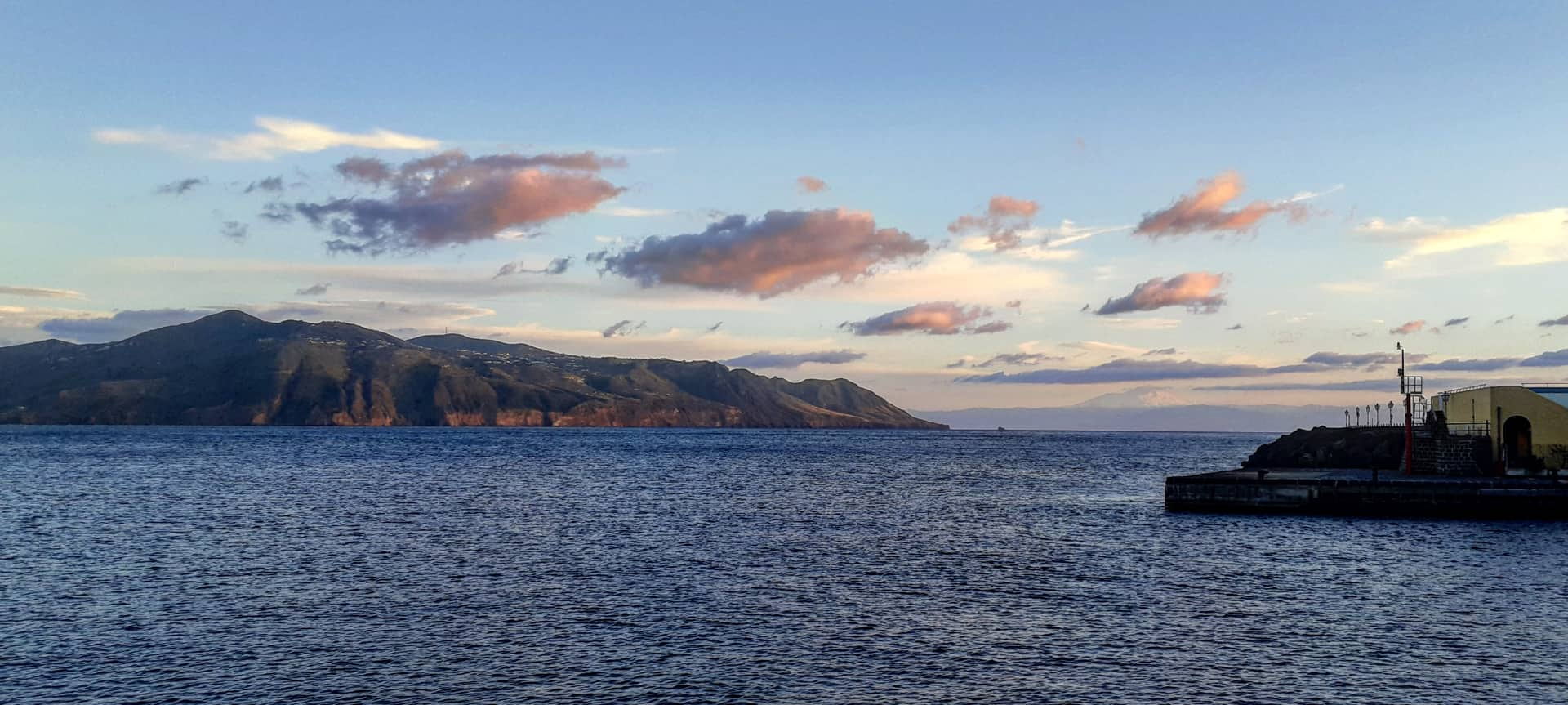 The natural arch of Punta Perciato, Faraglione of Pollara and other special itineraries from Salina to other Aeolian islands
The different boat trips that leave Salina sail along beautiful natural coastlines. The coastlines are of volcanic rock ending in the sea. The
natural arch of Punta Perciato
is a corner of rare beauty on the sea. Behind Punta Perciato is the
Pollara
sea stack. It has several caves and is a favorite spot for snorkeling.
On the western side of Salina is the fishing village of
Rinella
It has the only sandy beach on the island.
Lingua
is the small fishing village characterised by a small salt lake. It is also where
The lighthouse of Lingua
stands.
There are daily departures from Salina to visit
the other Aeolian islands.
A few of the worthwhile places to visit are the pumice mine in Lipari, the volcanic mudbaths and fumaroles of Vulcano, the wild nature of Alicudi, the black beach of Stromboli, the small and ancient Panarea and solitary Filicudi. These "seven sisters" will win over your heart with unforgettable experiences.
What to do, what to see, where to go to fully experience the spirit of the island...