Mamma Santina, a hotel with pool in Santa Marina, Salina
Mamma Santina is the ideal hotel for your vacation on Salina. With a tradition of Sicilian hospitality that has passed through generations of the Gullo family Mamma Santina provides the perfect homebase from which you can discover the beauty of the Aeolian islands.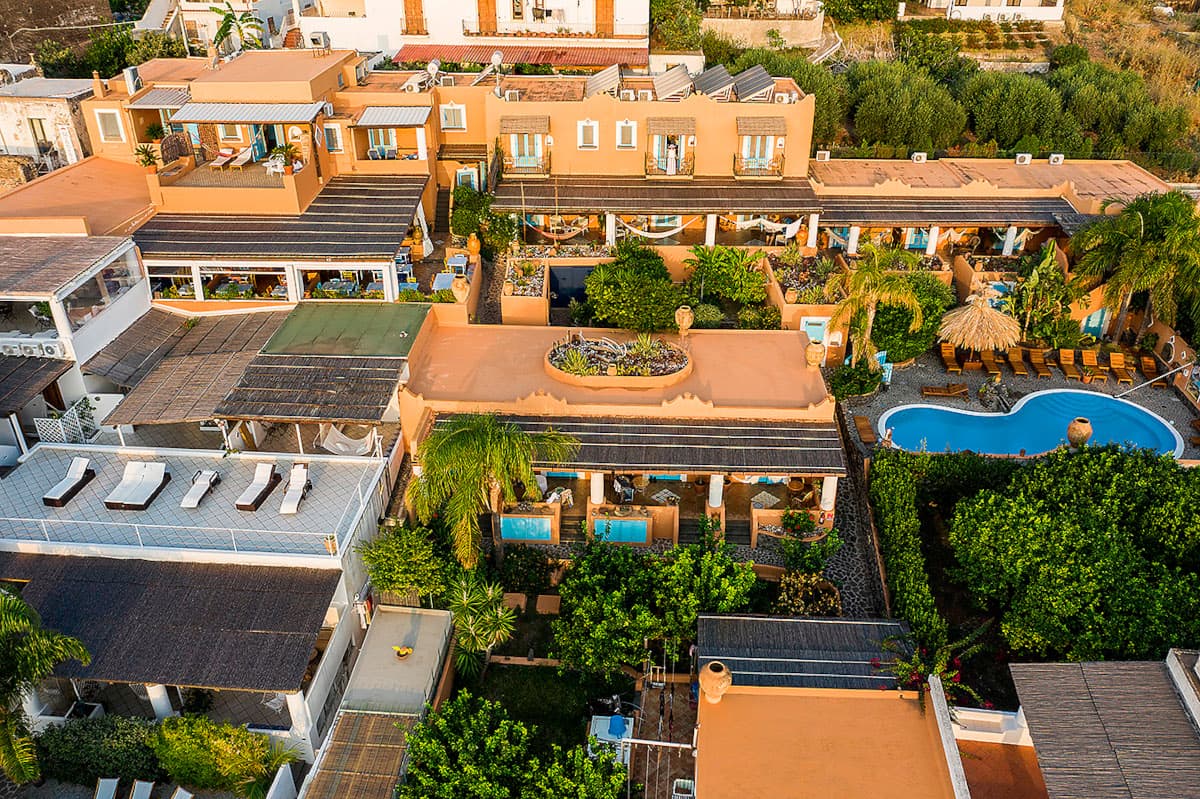 Hotel Mamma Santina has a magical view of Lipari, Panarea and Stromboli
Built in the traditional Aeolian style, Mamma Santina was renovated using sustainable materials. The hotel is nestled in a small village on Salina. The restaurant, pool and several of the rooms' balconies face a common outdoor area. Rooms are furnished with hand painted wooden furniture and decorated with handpainted traditional Aeolian tiles. Many of the rooms have inviting hammocks hanging on their balconies.The closest beach is a five minute walk from the hotel. The port of Santa Marina, where hydrofoils and ferries dock, is 550 meters from the hotel.
The story behind Mamma Santina
A Sicilian mother's passion for hospitality is the origin of Mamma Santina. The main themes of home, family, traditions and family recipes form the basis on which Mamma Santina was founded. It all began many years ago with the strength, dedication and determination of a woman who lovingly set herself the goal of providing hospitality to travellers. This tradition lives on today.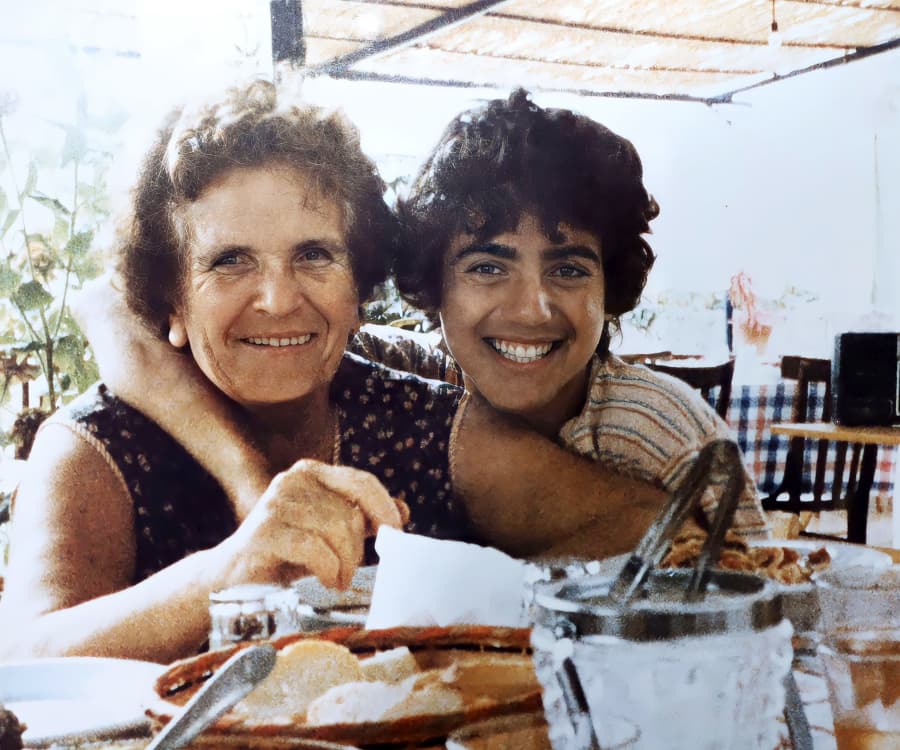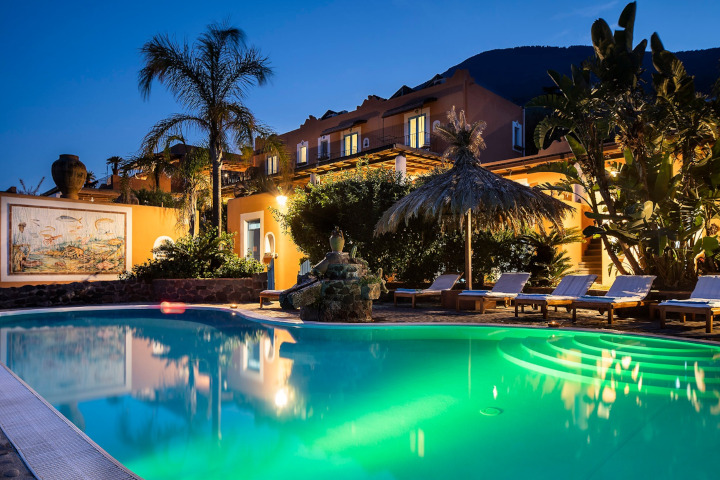 The pool at Mamma Santina is surrounded by palm trees and a sun filled Mediterranean garden.
It is a peaceful oasis with a solarium to relax in reading a book or sipping a good glass of Malvasia.

Start your day with a smile.
The traditional breakfast offered at Mamma Santina has many organic foods such as fresh fruit that grows in our garden.
From the earth to the table
Mario's passion for nature and the large terraced garden with a sea view provide fresh fruits and vegetables for the restaurant at Mamma Santina. They are cultivated in volcanic soil and come from just a few meters away. These ingredients are incredibly rich with natural flavor.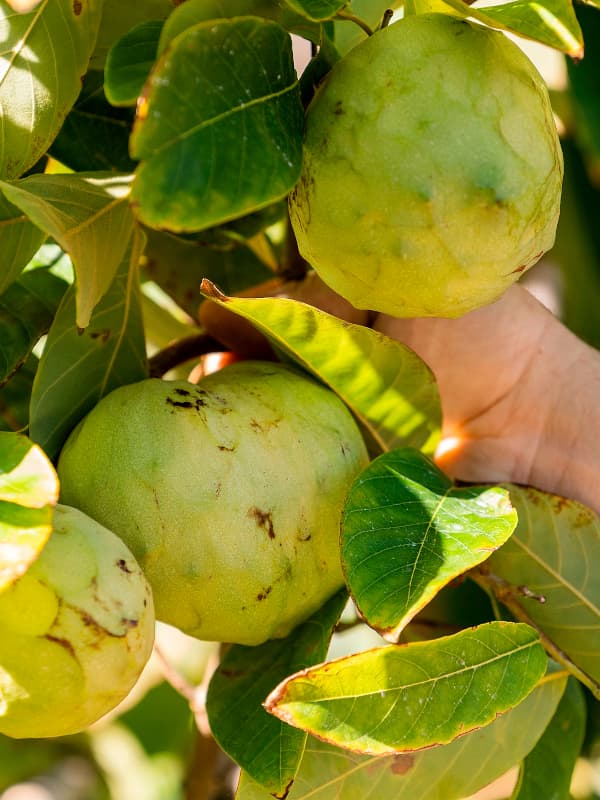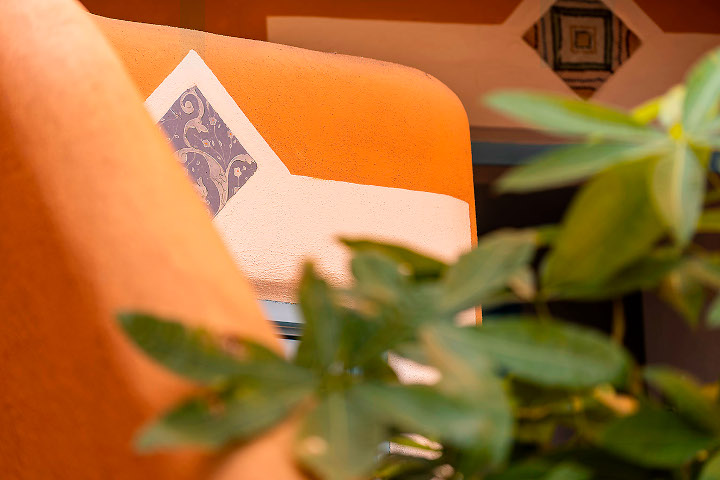 Mamma Santina is doubly committed to the island of Salina. As a hotel and restaurant it aims at respecting the environment and believes this is a responsibility to be shared. An example of this commitment is the use of solar panels to heat water.
The renovation of the hotel was carried out using eco-friendly philosophy while still maintaining the architectural details of a family home.

Live unforgettable experiences with Mamma Santina