A kitchen full of traditional cuisine on Salina
at Mamma Santina's restaurant

Mamma Santina is also a traditional Aeolian cuisine restaurant. It specializes in fish dishes and traditional recipes.
Hotel guests and tourists are welcomed by Mario Gullo's warm smile on the terrace under a pergola. Mario is the youngest of Mamma Santina's ten children and the present owner of the hotel and restaurant. His mother, Mamma Santina, is still the heart and soul of this establishment today.
Corian tables and wooden chairs with regular but brightly coloured lines denote the simplicity of an unadorned restaurant, where the protagonists are the dishes served to diners: a triumph of flavour, authenticity and freshness.
Mario's cooking is a cuisine of memories: the recipes are those handed down by Mamma Santina and the other women of the village, complemented by research to add novelty and a touch of the exotic offered by the tropical fruits grown in the hotel garden.

Mamma Santina's restaurant to this day remains a must for those who travel to Salina. It offers delicious fresh fish dishes prepared with the mastery acquired through generations. It is a place where one can daily taste iconic traditional Aeolian dishes. The wine list offers wines from Salina in addition to a selection of Sicilian, other Italian and international wines. The bar offers drinks before and after dinner as well as nightcaps.
"What I strive to accomplish in hospitality is to create an atmosphere where guests can feel comfortable, to pamper and humor them. This is my mother's legacy. She had the ability of finding a place in the heart of her guests through a plate of pasta with herbs."
Mario Gullo is the person to welcome guests at Mamma Santina's. He is the jovial and charismatic owner and chef.
It would not be ok to visit Salina and miss tasting a fresh fish dish prepared by Mario, or to not taste his "pasta alle erbe", a restaurant specialty which is a guests' favorite.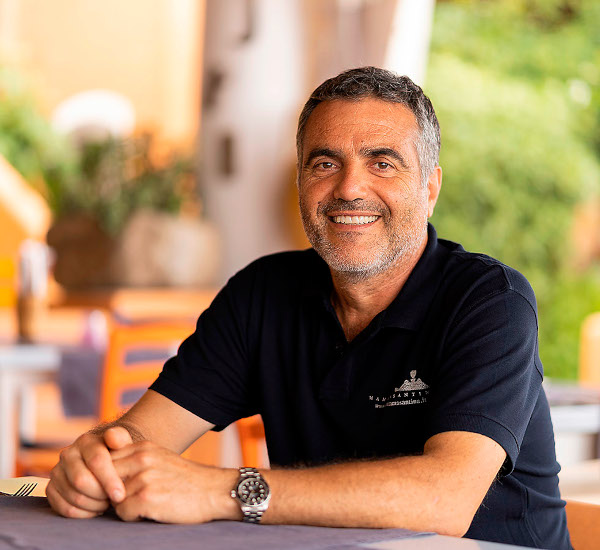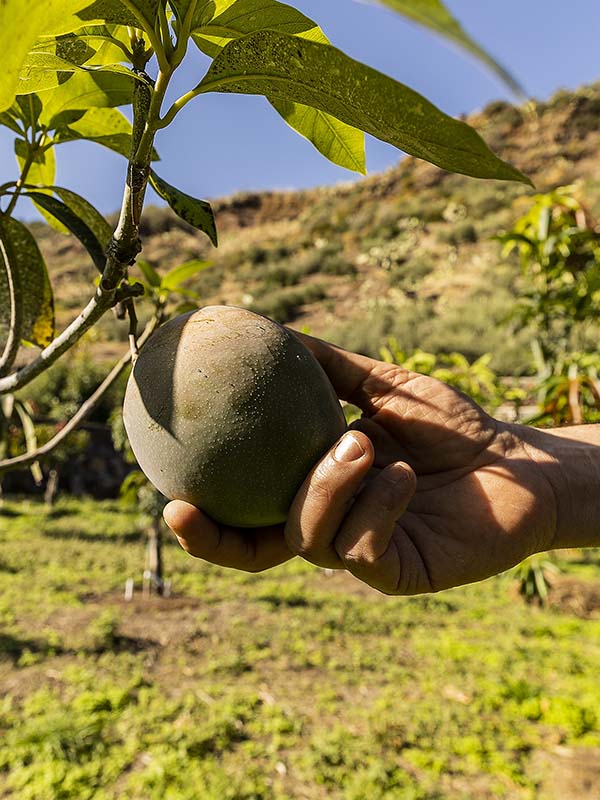 Mamma Santina's
vegetable garden
The kitchen of Mamma Santina's restaurant is very special because most of its produce comes directly from Mario's vegetable garden.
Citrus fruits, seasonal vegetables, herbs, and much more come from his garden. In addition Mario's garden also provides the restaurant with tropical fruits such as avocados, lime, mangos, finger limes which are used in the restaurant recipes and cocktails at Mamma Santina's.