The rooms and suites at Mamma Santina's are gems of hospitality, private refuges on the lush island of Salina.

Bright, cozy and full of local decor, all accommodations are furnished with natural wood and decorated in the local Aeolian style of original Aeolian homes. Most of the rooms have a terrace, balcony or patio with sea views of Lipari, Panarea e Stromboli. They also have hammocks.

You will love being surrounded by the colors, local designed tiles, the hand painted wooden furniture made from old doors, the glass paintings showing past votive offerings, the polychromatic fish made by Tanino Cincotta. Each room is different from the others, each unique as every holiday on the Aeolian islands.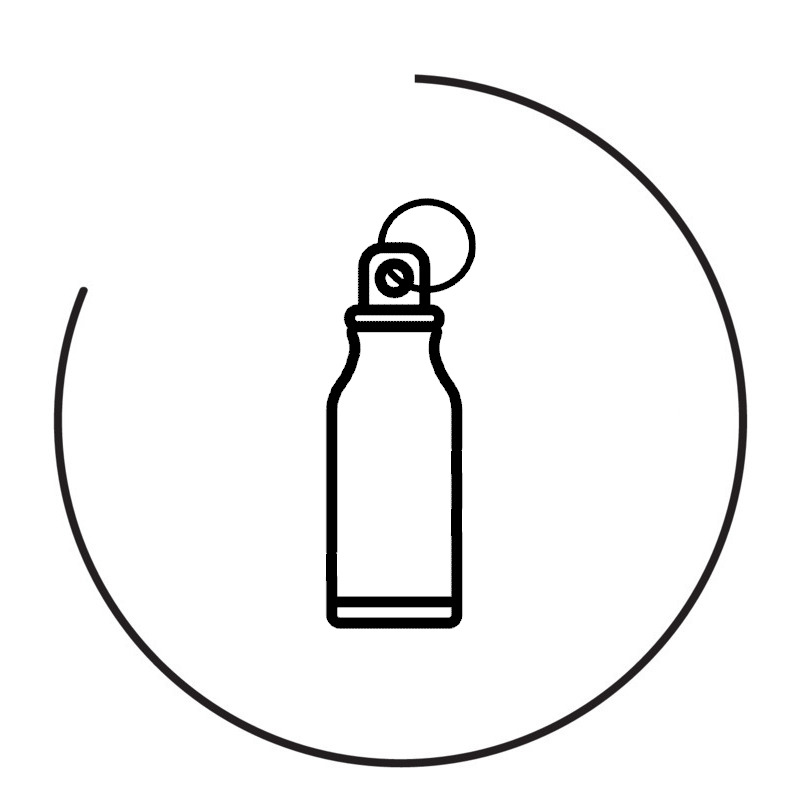 You will not find any disposable plastic bottles in your room.
Upon check-in at the front desk, we will provide each guest with a water bottle that can be filled directly from the water dispensers in the hotel.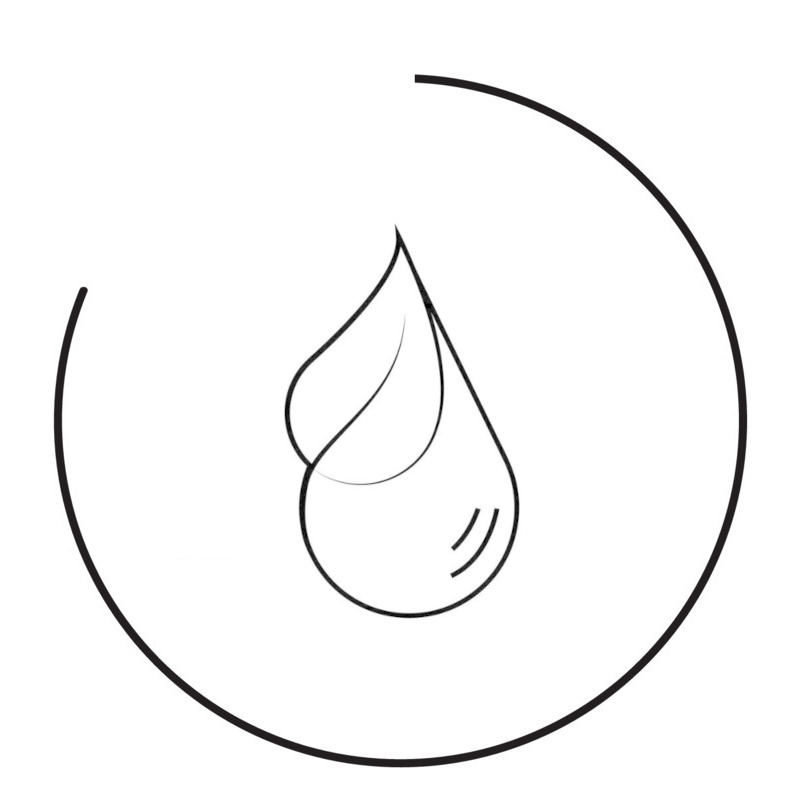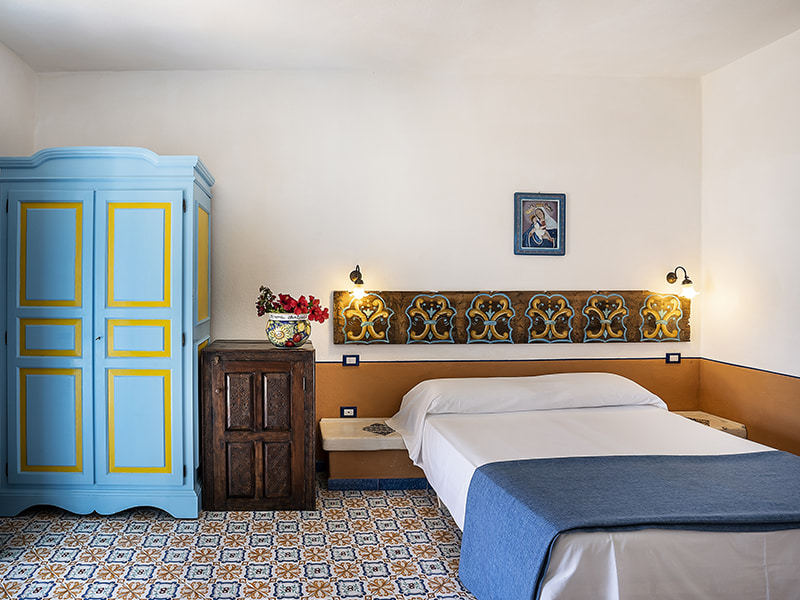 Delightful double rooms ideal for a couple's vacation on Salina.
GUESTS:
up to 2 adult guests
ground floor
patio with hammock
Romantic rooms with balcony and sea view to enjoy the magical Aeolian sunsets.
GUESTS:
up to 2 adult guests
first floor
furnished balcony
sea view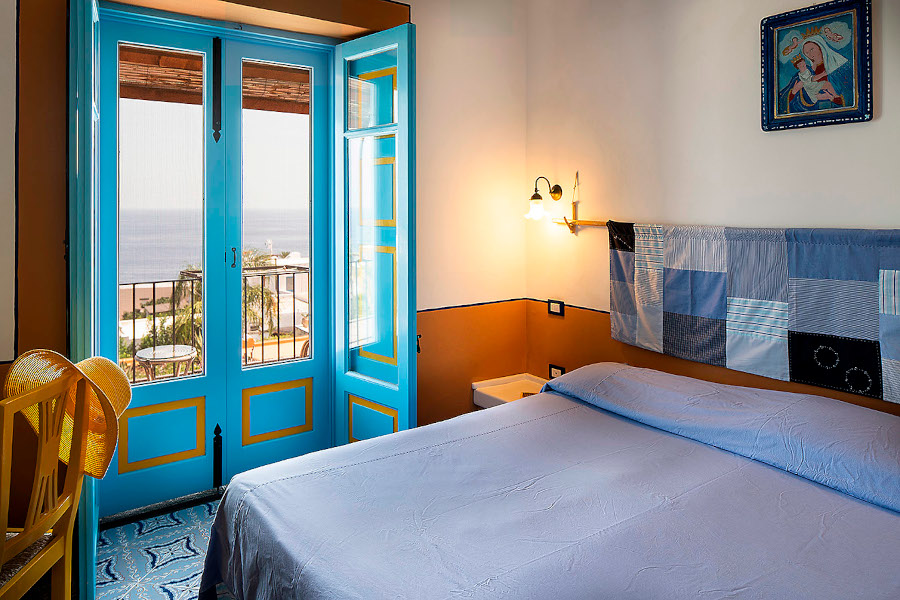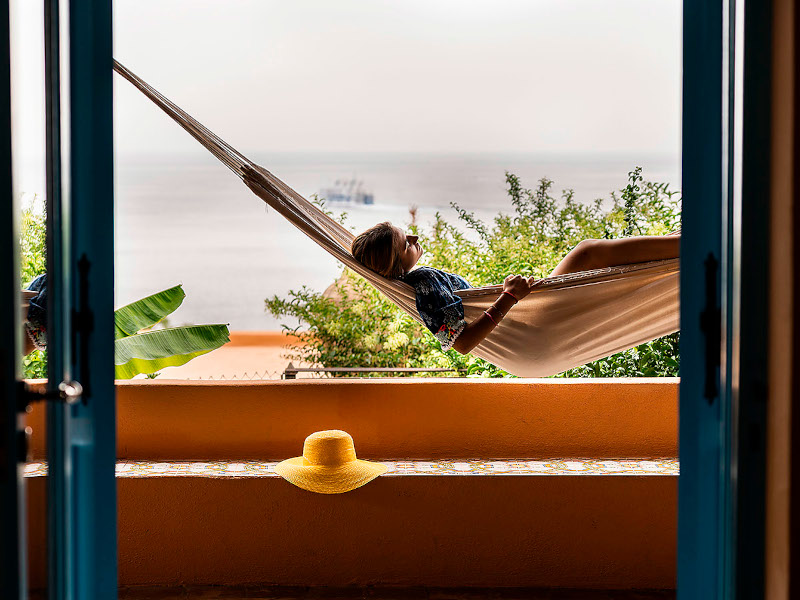 This larger accommodation is surrounded by nature, the sea and the neighboring islands.
ground floor
shared terrace
view of neighboring islands
The warm atmosphere of the Junior Suite, surrounded by nature, with sea view. This is an ideal accommodation with family and friends.
two joining rooms
furnished Patio
sea view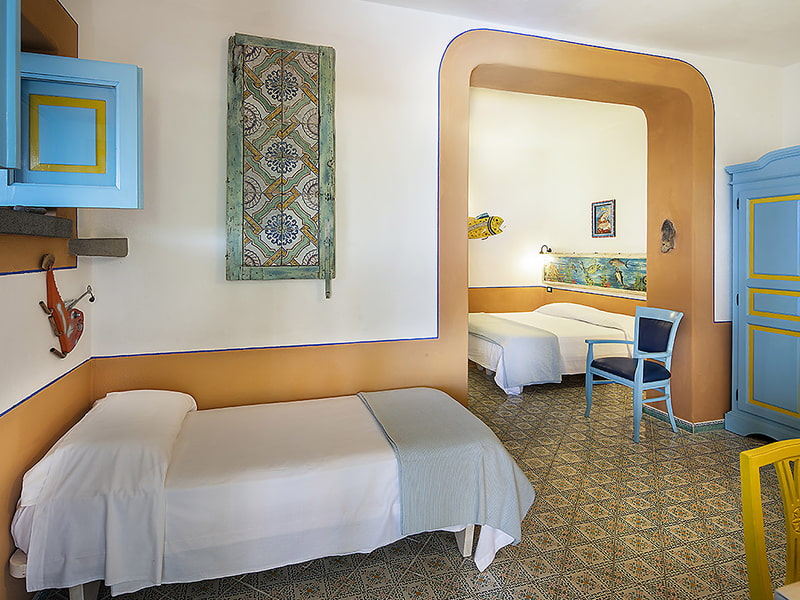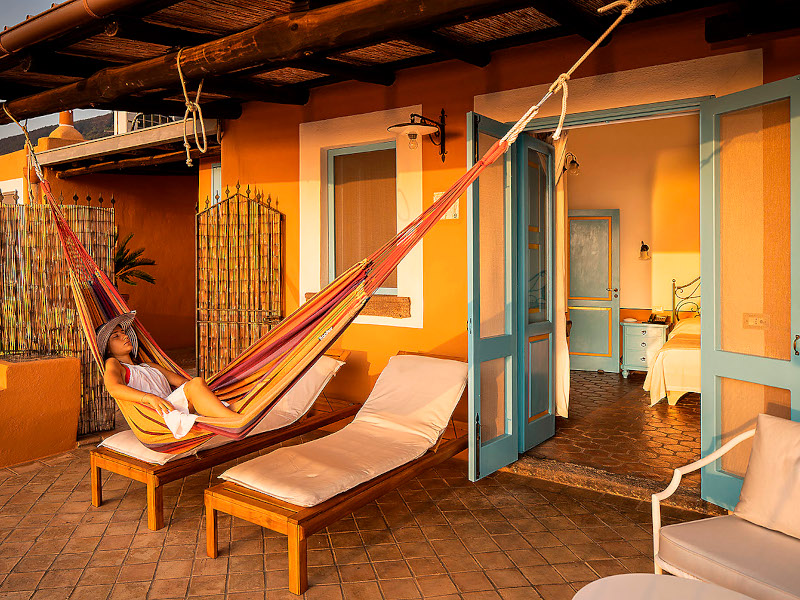 This room has the hotel's best view. It has a larger terrace with a sunbathing area.
SIZE:
14 sqm + 25 sqm outdoors
first floor
large furnished terrace with sunbathing area
view of neighboring islands
This is an ideal accommodation for families on vacation on Salina. It is private and spacious. It has an enchanting view of neighboring islands.
up to 4 guests
furnished terrace
view on neighboring islands